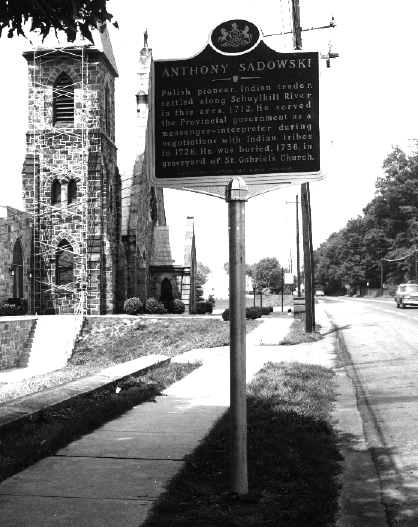 RETURN TO SADOWSKI TEXT
---
Photographs
The historical marker at St. Gabriel's Church in Douglassville, PA.

The Text is as follows:
------------------------
ANTHONY SADOWSKI
Polish Pioneer, Indian trader, settled along Schuylkill River in this area. 1712. He served the provincial government as a messenger-interpreter during negotiations with Indian tribes in 1728. He was buried. 1736. In graveyard of St. Gabriel's Church.






NEXT